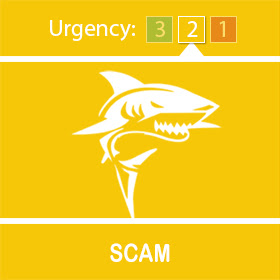 RHYBYDD- SGAM!!

Rydym wedi cael gwybodaeth ynglun a sgam sydd yn mynd o gwmpas , ble rydych yn cael e-bost gan bobol rydych yn ei nabod, yn gofyn ffafr. 

Mae'r person yma yn gofyn I chi brynnu cardyn GooglePlay  er mwyn iddynt allu ei roi I berthynas sydd yn wael. 

Yn yr achos yma, mae'r e-bost wedi bod yn Gymraeg.!!! 

Sgam ydi rhain- peidiwch ag ateb yr e-bost. !!!

WARNING-SCAM!!
We have been made aware of a scam that's circulating, whereby the person receives an e-mail from a known contact asking for a favour.

They ask them to buy GooglePlay cards to give to a relative that's unwell. 

In this instance, the email has been in Welsh.

!!! This is a scam- don't answer this email !!!